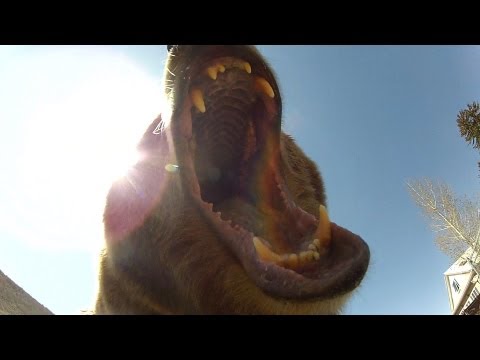 Professional animal trainer and Vital Ground founder, Doug Seus, straps on a GoPro helmet camera for an exercise session with Bart the Bear 2.
The Vital Ground Foundation helps preserve the threatened grizzly bear, other animals, plants, and natural communities through the conservation of habitat and wildlife linkage areas. Together with partners, Vital Ground has conserved and restored nearly 600,000 acres of key grizzly bear habitat.
The following two tabs change content below.
Explorer and photo-journalist, passionate about nature, culture and travel. Combining science and conservation with investigative journalism to provide educational resources and a platform for science exploration.
Latest posts by Inga Yandell (see all)