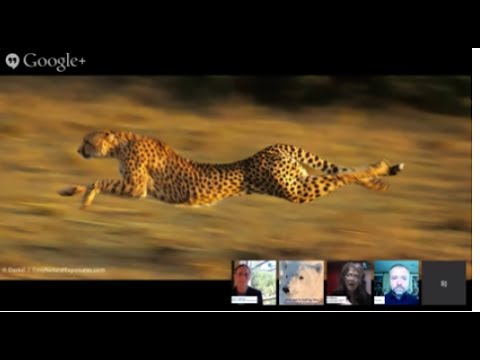 Sponsored by our friends Polar Bears International and the Cheetah Conservation Fund, a new dialogue on climate change with scientists Steven Amstrup and Laurie Marker.
This special Earth Day Event united two great minds with a world of impassioned people—ready to share ideas and collaborate on creating a future for nature.
Hang Out and discover two amazing species—the cheetah and the polar bear—and explore two ecosystems threatened by climate change, the Arctic and the African Savannah.
The following two tabs change content below.
Explorer and photo-journalist, passionate about nature, culture and travel. Combining science and conservation with investigative journalism to provide educational resources and a platform for science exploration.
Latest posts by Inga Yandell (see all)