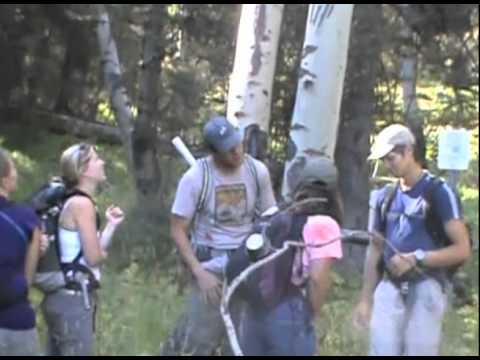 Like our friends at Vital Ground, wildlife conservation group Defenders' care about the future of bears. In this short film, a group of adventurers join Defenders' Rocky Mountain Region Representative, Dave Gaillard, on a weekend in Montana's Centennial Mountains looking for signs of grizzly bears.
One of the primary objectives to ensuring a future for these incredible creatures, is to preserve the ecosystems they survive on and create wildlife linkage areas where bears are free to roam. Defenders' Places for Grizzlies publication identifies critical habitat addressing specific actions to reduce threats and protect the great grizzly.
For more information about the work Defenders does to help protect grizzly bears, visit: www.defenders.org/grizzlies
Learn about Vital Ground's work with landowners, securing habitat for the bears and other North American wildlife, visit: www.vitalground.org
The following two tabs change content below.
Explorer and photo-journalist, passionate about nature, culture and travel. Combining science and conservation with investigative journalism to provide educational resources and a platform for science exploration.
Latest posts by Inga Yandell (see all)